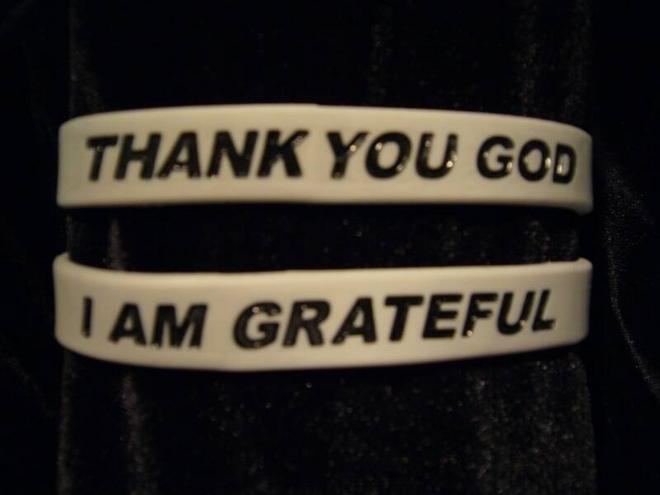 Okay, so maybe I'm a little late, considering the fact that Thanksgiving was nearly two weeks ago. But hey, who says it has to be Thanksgiving in order to be thankful? :)
I feel incredible today. Absolutely amazing. The best I've felt in weeks.. months!
And I want all my praise to go to God, my sweet, sweet Savior!
I've been working hard at work, in school, and in my spiritual life. I'm taking a week-long break from Facebook until Sunday (which also has been amazing - I don't miss it a single bit!). I'm getting things accomplished, I'm doing (what I think is) a good job too!
My joy is increasing daily and "it is well with my soul!"
There are so many things in my life that God has blessed me with.
I have incredible friends who I love dearly and they, in return, love me! These friendships and relationships have given me the opportunity to share Christ's love, to share joy, encouragement, and courage. They have given me opportunities to help carry the burdens of others, to be that extra support they need in times of discomfort and troubles and vice versa. I have had some of the best laughs, and some of the best cries (haha). :) I've also had some amazing late night phone calls (Thank you
Laura
for being so good of a friend to let me lose sleep.. ;P) Hehehe. Not to mention my also, amazing, family. My parents... ah! They've done so much for me... I am so fortunate as to have two very loving parents who have taken good care of me all my past 17+ years. :) Love you Mom and Dad! (Even though they probably will never read this, hahah).
I have, probably, one of the best youth groups and church family in the entire world! Youth group and my church have given me so many growing experiences and opportunities! I love it so much! My youth group each Sunday is so refreshing and starts me out for the next coming week. It also encourages me greatly and has been so meaningful. Youth group has been such an important part of my life the past (almost) two years!
I have a job. Yes, at Panera Bread. Now while it's not the most exciting or the most enjoyable... I still have one. And not everyone can say that! God has given me many opportunities there to share about my faith and also to be an example of Him and His love.
Lastly but certainly not least - I have Jesus. Yes, yes, YES! I have my sweet, sweet Prince. I owe Him my life... all that I am and ever could be. He has been so faithful to me, time and time again. I have had many down times the past few months and He has continued to bring me through those valleys and refill me with strength and love. He has saved me... and I thank Him for that. He has loved me... and I thank Him for that. He has been faithful.. and oh, how I thank Him for that! I love Him! My life would be so different without Him and all that He is to me. God is not a good God--He is an amazing God!
I decided to get creative and make my own pic. :)
My challenge to you: Remember your blessings! Whether life is good or bad or even in between for you right now, remember your blessings. What has God given you? What has He blessed you with? What can you praise Him for today? :)
Psalm 103:1-5
"Praise the LORD, my soul;
all my inmost being, praise his holy name.
Praise the LORD, my soul,
and forget not all his benefits—
who forgives all your sins
and heals all your diseases,
who redeems your life from the pit
and crowns you with love and compassion,
who satisfies your desires with good things
so that your youth is renewed like the eagle's."
(Check out the rest of Psalm 103
here!
)